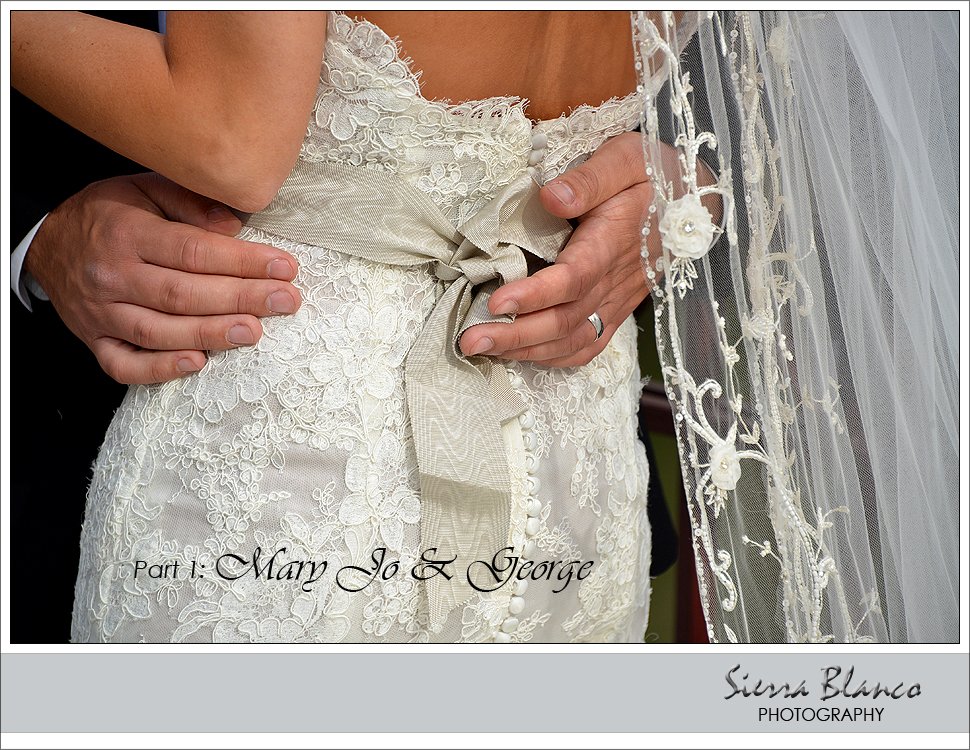 Mary Jo and George, Ahhhh, where to begin?!?  Let me start from the beginning.  It was March, 2013 when I opened up my first email from Mary Jo inquiring about our services for her upcoming wedding in Chicago.  Mary Jo lives in Chicago so we scheduled a time to talk on the phone and after talking extensively about her plans and details for her perfect day, I asked how she heard about us.  Here is the great part :-).  Turns out Mary Jo had a friend who was a bridesmaid in a wedding we photographed in California ... in 2009!!  Wait, what, huh?!  I couldn't believe it!  She had held on to our information for 4 years and has been following us throughout that time!  Needless to say, I was speechless.  That someone would like our images so much that they would keep track of us for that length of time was a true compliment and it meant a lot.  I knew from the first phone call that this couple and their wedding was going to be a special one for us!!  Indeed it was!!

Fast forward 14 months to Memorial Day weekend 2014 and Mary Jo's dream wedding had arrived!  As soon as we met Mary Jo and George in person, we felt as though we were among old friends.  They are so sweet and easy to get along with!  We started the wedding day with Mary Jo at her parent's beautiful home.  Mary Jo's mom decorated the arbor in the front yard as a surprise for her and it brought her to tears early in the day.  Another special point about getting ready at the family home was that Mary Jo's precious pup, Dolce, was able to watch her get ready and pose with her for portraits once she was finished.  Every detail was amazing!  Her Valentino dress and cathedral length veil was gorgeous, oh and the shoes ... those awesome pink lace Valentino shoes ... LOVE!!  To top off the look, she wore a stunning diamond necklace and set of diamond earrings belonging to her mother.  Did I also mention that I became slightly obsessed with the two little flower girls?  Well, I did!  They were beyond precious in their adorable feather dresses and matching feather headbands ... soooo cute!!!

The ceremony was held at St. Vincent De Paul Roman Catholic Church in downtown Chicago.  What a stunning church!  It is on the campus of DePaul University which is very special to Mary Jo and George because that is where they first met.  They were given special permission to take a few photos in the classroom where they met.  What a great idea.

From the ceremony the entire bridal party loaded into a party-bus-style limousine to get the party started.  Get the party started it did!  On the way to the reception site the group let the alcohol flow and had a great time, making a few stops along the way to take some fun shots in the city.

The reception was held at the Bridgeport Art Center which is in a really awesome old industrial-looking building.  You know you are in for a treat when you have to take a huge freight elevator decorated with a classy white couch and a magenta-lit, art-deco style bar serving glasses of champagne with raspberries to the Skyline Loft where the event is taking place!  Once the couple's guests stepped off the freight elevator, they were not disappointed.  The Skyline Loft is a huge space lined in brick, with unparalleled views of the Chicago skyline.  The decor was nothing short of opulent!!!  We could go on and on about this space and the way it was decorated, but we will just let the photos say the rest.  Just be prepared to be wowed!  The couple danced the night away, guests had  the time of their lives, and Mary Jo and George ended the night with a perfect day they will never forget!!

Mary Jo and George, thank you both so much for having Kevin and I as your wedding photographers!  It was such a joy being a part of your special day, getting to know you both and seeing how all your plans came together with such style and beauty.  And Mary Jo, from me (Tina) to you, thank you so much for keeping our information all those years.  It really did touch my heart that you cared that much :-)!  Enjoy the sneak peak :-)!!!  xoxo, Tina & Kevin

We want to give a special thank you to our good friend and fellow photographer, Daniela, for helping out with the photo booth and we cannot say enough about Sharokina Pazand and her team at Citygirl Weddings & Events for doing such a superb jobcoordinating this spectacular event!!