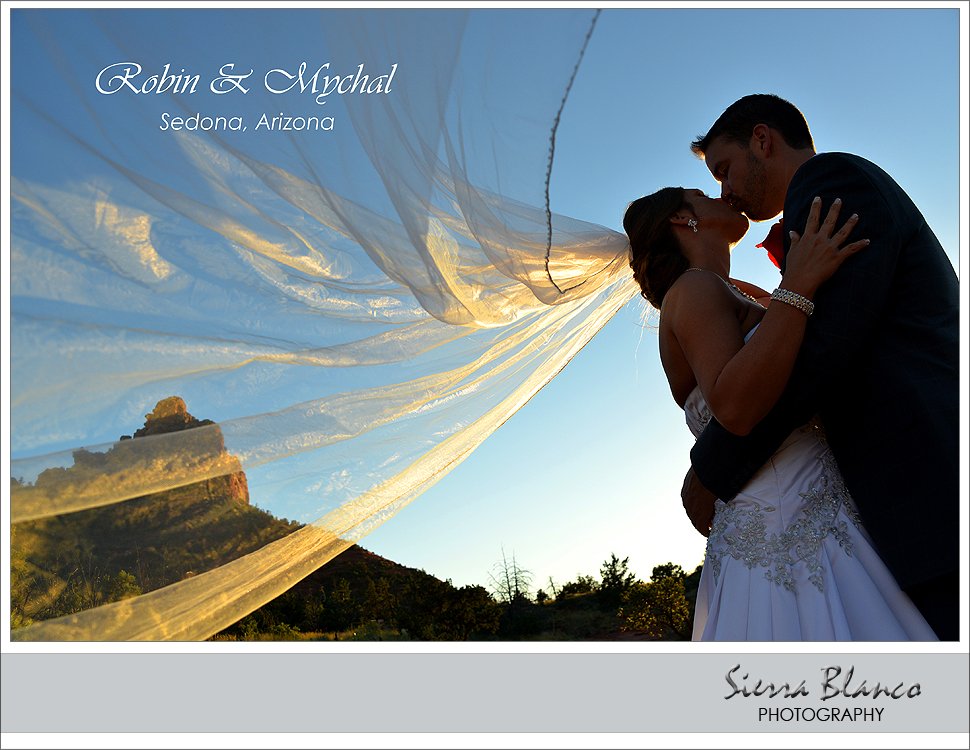 Robin and Mychal came all the way from Illinois this fall to have their dream destination wedding in sunny Sedona, Arizona! It was a gorgeous day with just a touch of wind ... well, a lot of wind, but that was of no matter to the happy bride and groom. To them, the day and the place were absolutely perfect!

Robin contacted us quite a while back and we quickly formed a wonderful relationship with her through email, so needless to say, we were so, so, so excited when her big day finally rolled around! She hired a stellar team of vendors including Liz Margin and her company, Sedona Beauty Team, for the perfect makeup and hair and Reverend Shanandoah of Sterling Weddings of Sedona, did a lovely job as always officiating her authentic Native American ceremony for Robin and Mychal. A special rose was placed in a chair in memory of Robin's late father and after the ceremony Robin, along with her mother and two children, tossed the petals of the rose off the cliff and into the beautiful Sedona landscape below in a touching gesture.

Thank you Robin and Mychal for having us as your wedding photographers! It was such a pleasure meeting you both and sharing in your very special day!!