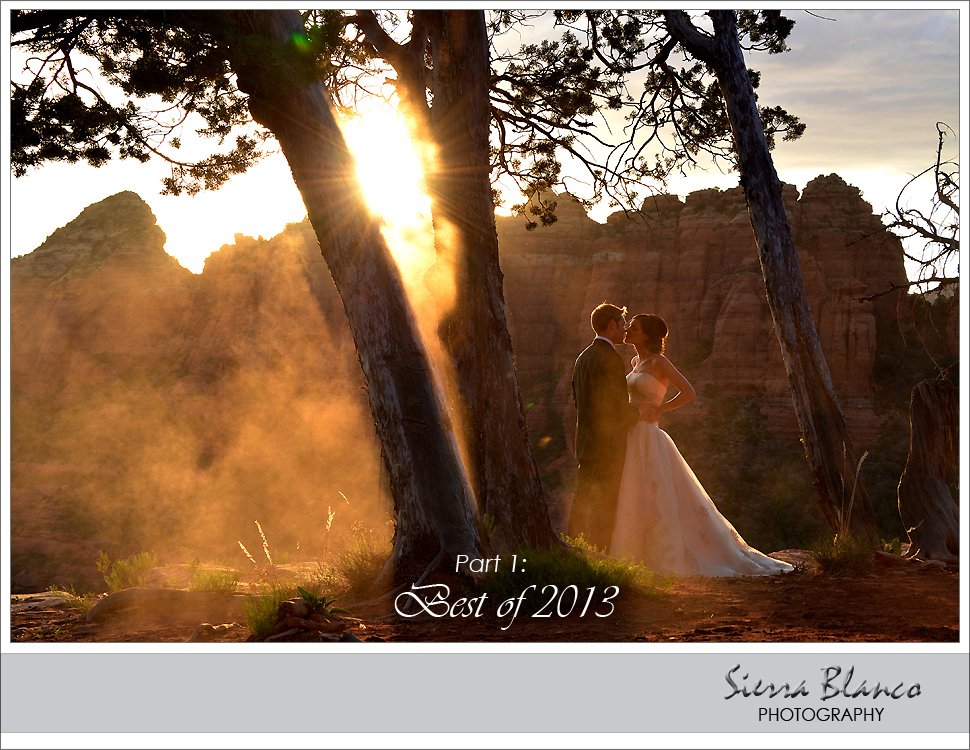 Another year has come and gone ... it goes by so quickly!  Year eight of our business brought with it more travel and some wonderful advances and changes!  We started out the year with a destination wedding in San Francisco, California and ended it with a destination wedding in Cancun, Mexico.  We also enjoyed photographing a traditional Navajo wedding on the Navajo Nation, which is always a deep privilege!  We scaled back a little this year and photographed 32 weddings.  The extra time was spent working on a new business called Nature's Album by Sierra Blanco.  This business is dedicated to the nature end of our work, offering fine art landscape and wildlife prints and nature photography workshops.  It is an exciting new venture for Kevin and I that we are thrilled to finally launch!  You can view our nature photography on our new website.

The biggest change of all though centers around our wedding photography business.  Kevin and I (Tina) have always been the primary photographers.  Angie joined us four years ago and starting taking her own weddings through us a couple of years ago, but only sporadically.  This year Meg joined us and she has been working very hard to learn the ropes and our unique style of journalistic wedding photography.  With the launch of 2014, Sierra Blanco Photography is now officially a boutique wedding photography studio of four!  We now have four photographers to choose from, myself and Kevin, and Angie and Meg.  This will allow us to offer our clients more options, which we love!  Angie and Meg are both amazing photographers and blend seamlessly into our "family" and we are so excited to have them and proud to have them represent our name!

We want to thank all our 2013 couples for having us as their wedding photographers and trusting us with one of the most important days of their lives!  It is always an honor to be a part of such a meaningful event and we never want to take that for granted.  Eight years in, we still LOVE what we do and we are looking forward to our ninth year of business and a rewarding and fun 2014!  These are our pics for the Best of 2013 ... always a difficult task to choose from so many wonderful moments.  They are comprised of images taken by Tina, Kevin, Angie and Meg.  Enjoy!